18 March 10:00 GMT — Deaths outside China surpass those inside the country
The total number of people who have died from COVID-19 outside China has overtaken deaths inside the country for the first time since the disease emerged, according to reports by the World Health Organization (WHO) on 16 March. The number of confirmed infections outside China surpassed those inside the country on the same day.
As of 17 March, there were 179,112 confirmed cases of COVID-19 globally, including 81,116 in China. Of the 7,426 deaths from the disease, 3,231 have been in China.
Europe had the largest 24-hour spike in new infections, with 8,507 reported since 16 March, and 428 deaths. Several regions recorded their first cases, including Somalia, Benin, Liberia and the Bahamas.
17 March 00:30 GMT — First vaccine clinical trials begin in the United States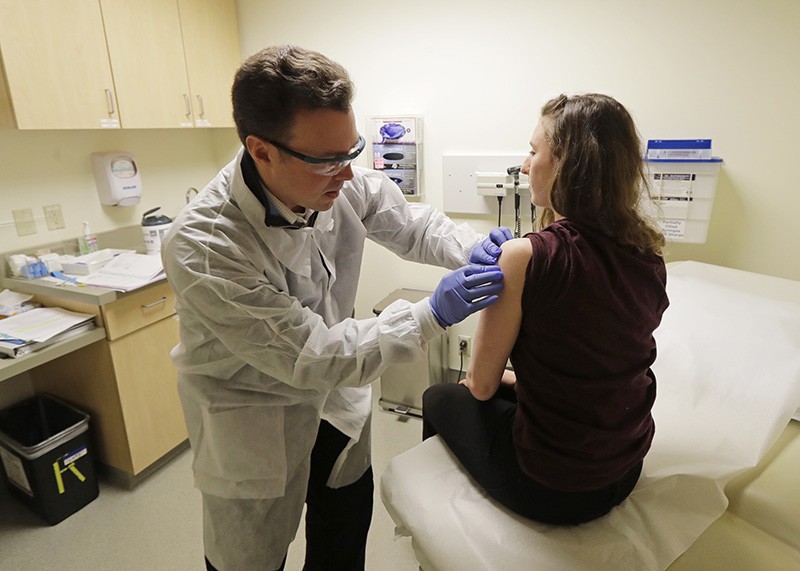 The first phase I clinical trial for a potential COVID-19 vaccine has begun in Seattle, Washington.
Four adults, the first of 45 eventual participants, received their first doses of an experimental vaccine developed through a partnership between the US National Institute of Allergy and Infectious Diseases (NIAID) and Moderna, a biotechnology company based in Cambridge, Massachusetts. But although it is an important milestone, the phase I trial is just the beginning of a long process to test the drug's safety and efficacy.
The trial is being conducted at Kaiser Permanente Washington Health Research Institute, and will test a range of doses of the vaccine. Over the next 6 weeks, participants will receive their first doses, followed by a second 28 days later. Follow-up visits both in person and over the phone will assess participants' health over a 14-month period, and blood samples will help researchers evaluate the body's immune response to the experimental vaccine.
The potential vaccine is based on messenger RNA, which directs the body to make a protein found on the coronavirus's outer shell. The hope is that this will elicit an immune response that protects against infection.